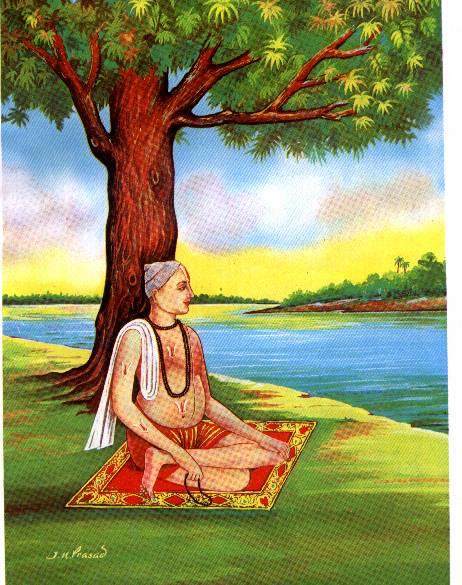 Tulsidas, the author of Ramcharitmanas was born in Rajpur in the Banda district of Uttar Pradesh in the 16th century. Tulsidas is considered to be an incarnation of Valmiki, the sage who composed the original Ramayana, and is counted among the foremost devotees of Lord Rama.
Perhaps the best-known story of his spiritual journey is the one in which his wife pushes him towards total devotion to Rama. Theiday cross over the sorrows of life. Tulsidas was a devotee of Lord Rama from early childhood, and these words affected him deeply. He left his home a family to become a wandering mendicant in search of the abiding love of his Lord Rama.
Ramcharitmanas is Tulsidas's magnum opus. He is also the author of several other works including Vinaya Patrika, Gitavali, Dohavali and Kavitavali. His minor works include Baravai Ramayana, Janaki Mangal, Ramalala Nahachhu, Ramajna Prashna, Parvati Mangal, Krishna Gitavali, Hanuman Bahuka, Sankata Mochana and Vairagya Sandipini. Furthermore, he is the seer of the Hanuman Chalisa, a powerful and popular mantra for Hanuman, in 40 verses.
The writings of Tulsidas, especially the Ramcharitmanas are works of great literary merit, as well as being examples of an extraordinary combination of supreme devotion and pure non-dualistic philosophy.
For more detailed biographies of Tulsidas, visit:
http://www.sivanandadlshq.org/saints/tulsidas.htm
http://www.hinduism.co.za/ramayana.htm#Tulasi_Ramayana